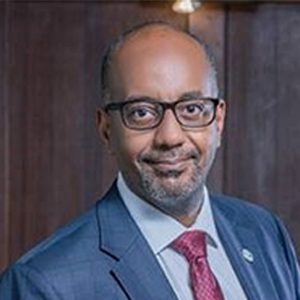 Board of Directors
Tadesse Admassu
Tadesse Admassu joined the Board of ZEP-RE in May 2013. He is an international banker specialised in trade and development finance with experience at board and executive-levels globally and in Africa. He is currently the Group MD and CEO of the Eastern and Southern Africa Trade and Development Bank (Trade Development Bank (TDB).
Tadesse holds an MSc from the London School of Economics, an MBA from Wits Business School, and post-graduate training in strategic banking, private equity, and executive management at INSEAD, Harvard Business School and Euromoney.
Prior to joining TDB, he worked in various positions in banking and funds in Johannesburg, Windhoek, and New York. He is currently a Non-Executive Director at the Gulf Africa Bank. He serves in several industry bodies, globally and in Africa, including the boards of ESATF, ESATAL and TDF subsidiaries of TDB Group.