Retirement of ZEP-RE Board Chairman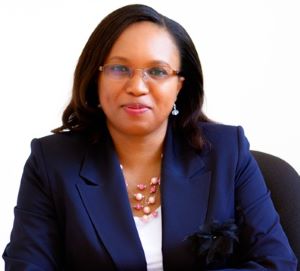 Ms Christabel Banda, Non-Executive Director of the Board of ZEP-RE (PTA Reinsurance Company) has retired as its chairperson, following the just concluded 31st Annual General Assembly.
Ms Banda, former Managing Director of ZSIC Life Limited (Zambia) joined the ZEP-RE Board in June 2019 and was appointed as its Chairperson in 2021.
Prior to her current appointment, she served in various capacities in the private sector as an insurance, audit, and finance professional. She is a strategic visionary who spearheaded the set-up of the Insurers Association of Zambia and served as its first Executive Director. She is currently the association's President.
Ms Banda also serves as the Chairperson of the National Road Fund (Zambia) Agency. She is bringing a wealth of experience and insightful leadership to the helm of the ZEP-RE Board of Directors. Furthermore, her skills as a qualified investment advisor, together with her experience in corporate finance, will be a major boost to the Board's operations.
An MBA holder from Cavendish College, Ms. Banda is a chartered insurer and a chartered accountant and her passion for improving insurance penetration levels in Zambia and Africa will no doubt pave way for great achievements at ZEP-RE.
The shareholders, management and staff of ZEP-RE appreciate Ms Christabel Banda's contribution to the board of ZEP-RE and wish her success in her future endeavours.