SEASON REPORTS HUB
Welcome to the DRIVE Project's Seasonal Country Reports Hub.
Kenya Season Report, JANUARY - FEBRUARY 2023
Welcome to the Drive Index Based Livestock Insurance (IBLI) Project's Second Phase Report for the short rains season of January-February 2023 in Kenya. This report sheds light on our crucial initiative aimed at providing financial protection to pastoralists in Kenya, specifically addressing the challenges posed by drought-induced forage scarcity in arid and semi-arid lands (ASAL) counties. Within this document, you will find comprehensive insights into the underwriting process, data analysis, maps, and drought situation assessments related to the IBLI product. Our innovative approach utilizes satellite-derived Normalised Difference Vegetation Index (NDVI) to gauge forage availability, enabling timely interventions. Notably, this report reveals that 31 out of 40 unit areas of insurance (UAI) triggered payouts, totaling USD 684,250 (KSh 82,108,980) during phase 2. Detailed payout comparisons between Phase 1 and Phase 2, along with county and UAI-specific payout distributions, are provided. Additionally, the report includes essential annexes such as the term sheet, z-score verification report, drought progression graphic, and details on premiums and claims payable distribution. For a deeper dive into our findings, please download the full report by  Clicking Here.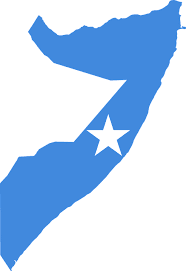 Somalia Season Report, OCTOBER - DECEMBER 2022
Welcome to the Drive Index Based Livestock Insurance (IBLI) for the season of October-December 2023 in Somalia.
In the October to December 2022 season, none of the 1,787 pastoralists covered across five regions in Puntland received a payout. The drought conditions, while challenging, did not surpass the index threshold necessary for triggering payouts. However, in an effort to bolster resilience among pastoralists, an enrolment bonus of USD 78,400 was provided as both a savings incentive and an early response mechanism, safeguarding against the initial impacts of drought.
This report also presents comprehensive data and maps detailing rainfall patterns, vegetation health, and the overall drought situation in Somalia. Additionally, it offers a deep dive into the intricacies of the IBLT product, outlining its features, underwriting processes, and claim statistics. For those interested in exploring the finer details, the complete report is available for your perusal. Simply Click Here to access the in-depth analysis and gain valuable insights into our ongoing efforts to mitigate drought-related risks for pastoral communities.
Kenya Season Report, OCTOBER - DECEMBER 2022
Welcome to the Drive Index Based Livestock Insurance (IBLI) for the season of October-December 2022 in Kenya Report. The DRIVE Index Based Livestock Insurance (IBLI) project, aims to provide financial protection to pastoralists in Kenya against drought-induced forage scarcity.
The report covers the first payout of the Short Rains, Short Dry Season covering the months of October 2022 – December 2022. For this season, only four counties were covered: Garissa, Wajir, Samburu, and Tana River.
The report provides details on the underwriting, drought situation, data and maps, and claim details of the IBLI product, which is based on a Normalized Difference Vegetation Index (NDVI) derived from satellite data.
The report shows that all the UAIs under coverage triggered a payout based on varied drought severity levels, with a total payout of USD 1,441,993 to 16,829 pastoralists. The report also shows that savings enrolment bonus was paid out to 12,946 pastoralists.
The report includes several annexes, such as the term sheet with the index, the z-score verification report, the graphic showing the progression of the drought, and the premiums and claims payable distribution.
If you want to read the detailed report, you can click on this link: Full Report